This is a newly designed inner ear band mask production line, there are two mask sizes to choose from, adult (175*95mm) and kids (145*95mm). The ear band welding points are on the inside side of the mask, and the side edge and welding points of the mask are wrapped and sealed with non-woven fabric belt.
The inner earloop face mask machine is driven by high-speed servo motors and equipped with automatic fabric correction system, so the stability and production efficiency are greatly improved, the speed can reach 80~100pcs/min.
This machine can be equipped with a visual inspection system and a mask packaging machine. There are also 2 types of mask packaging machines to choose from, one for packaging one piece and one for packaging 5~10 pieces.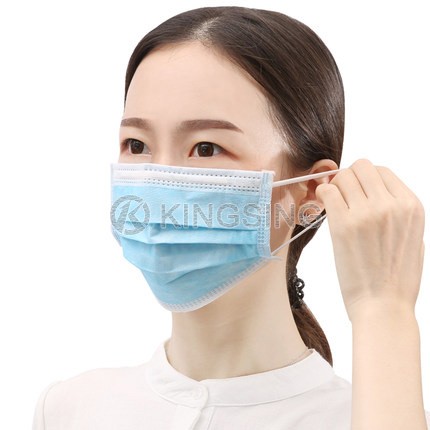 | | | | |
| --- | --- | --- | --- |
| | | | |
| Servo Motor Driven | Easy to Adjust | Electrical System | Inner Ear Band |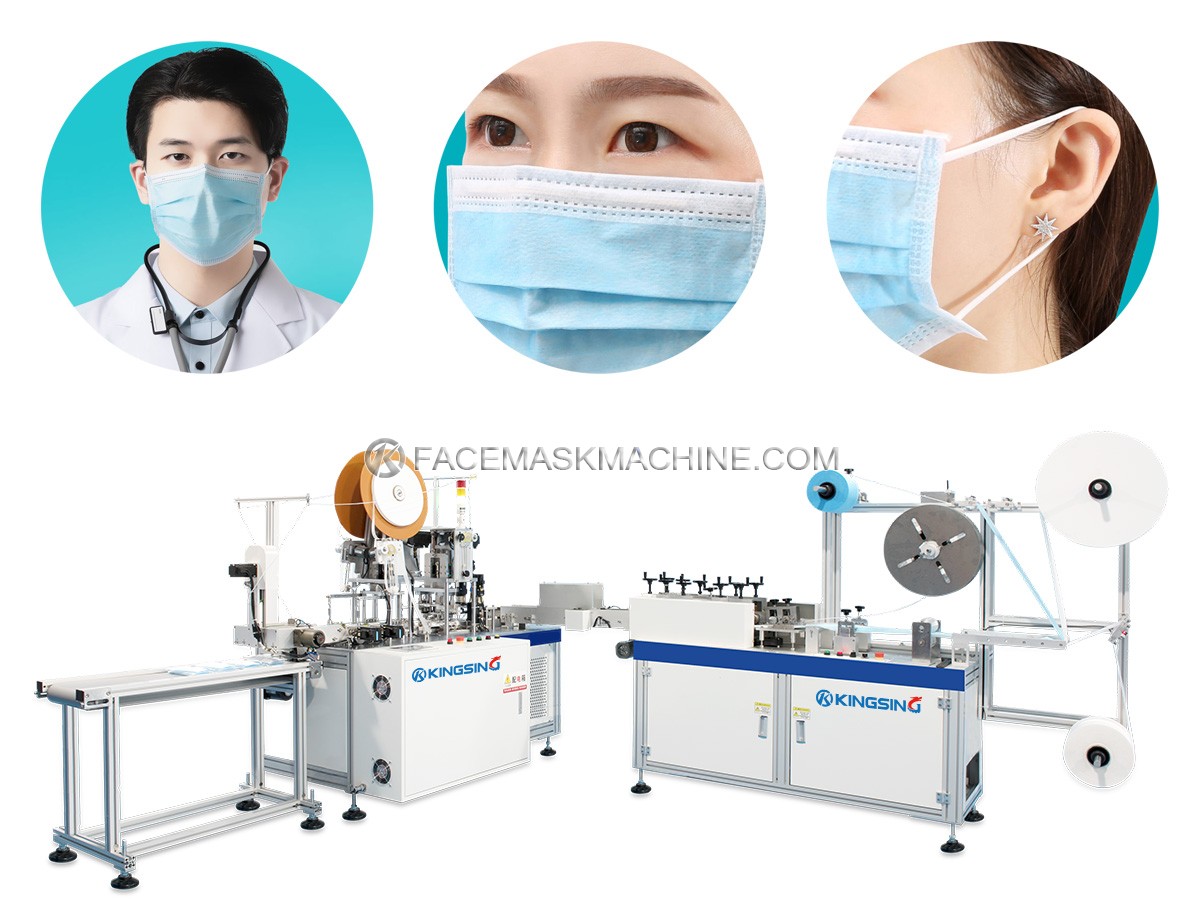 Speed: 80~100pcs/min
Mask Type: 3 ply inner earloop face mask
Mask Size: adult 175*95mm, kids 145*95mm
Visual Inspection System: option
Mask Packaging Module: 1pc/bag and 5~10pcs/pag for option
Inkjet Printing Module: option
Fabric Correction System: Yes
Power Supply: 220V 50Hz

Power Rating: 14KW
Net. Weight: 900Kg
Dimension: 4000X3200X1700mm