This is an ultra-high-speed elastic non-woven earband mask production line, which can automatically complete the production of 3 ply disposable masks. It adopts elastic non-woven fabric belts instead of elastic bands, which greatly simplifies the mask production process andincreases the mask production speed. It can produce more than 300 pieces in one minute.
This machine is also equipped with an automatic fabric correction system to ensure that the fabric can be fed stably during high-speed production.
The wide earband is more comfortable to wear, and the ears will not be tightened when worn for a long time.
This kind of mask is particularly conducive to later packaging. Its ear straps are stowed by default, and the ear straps are pulled out by user when they are used.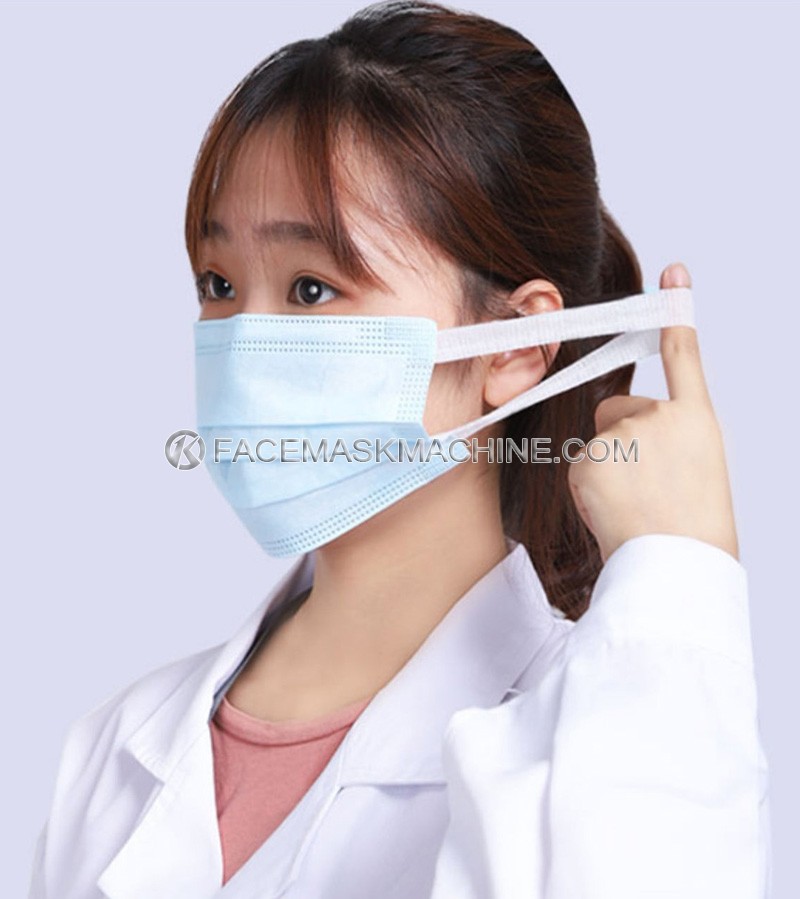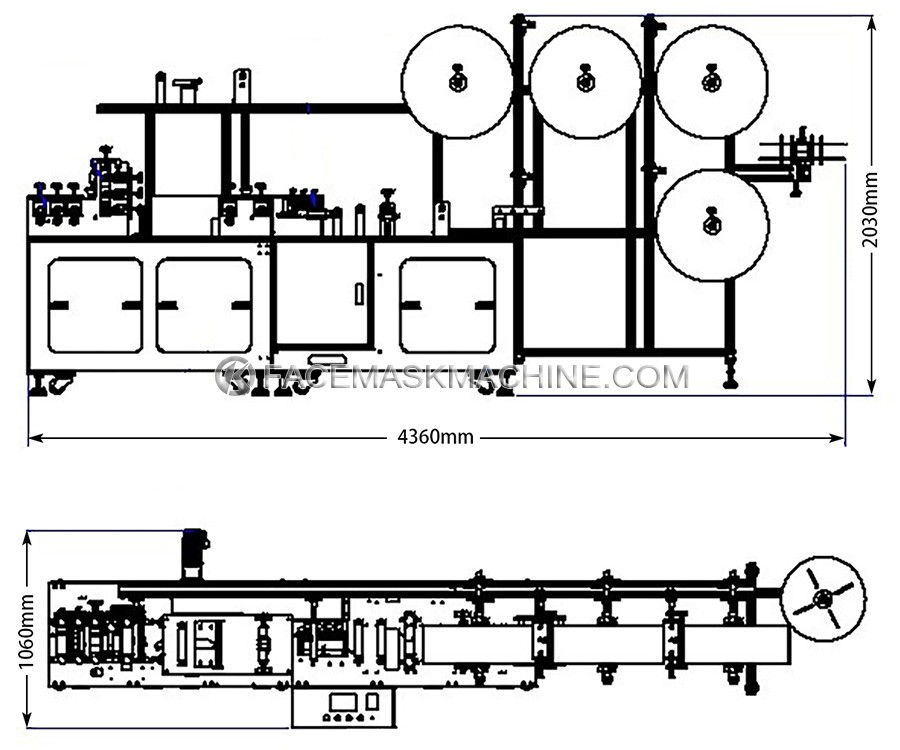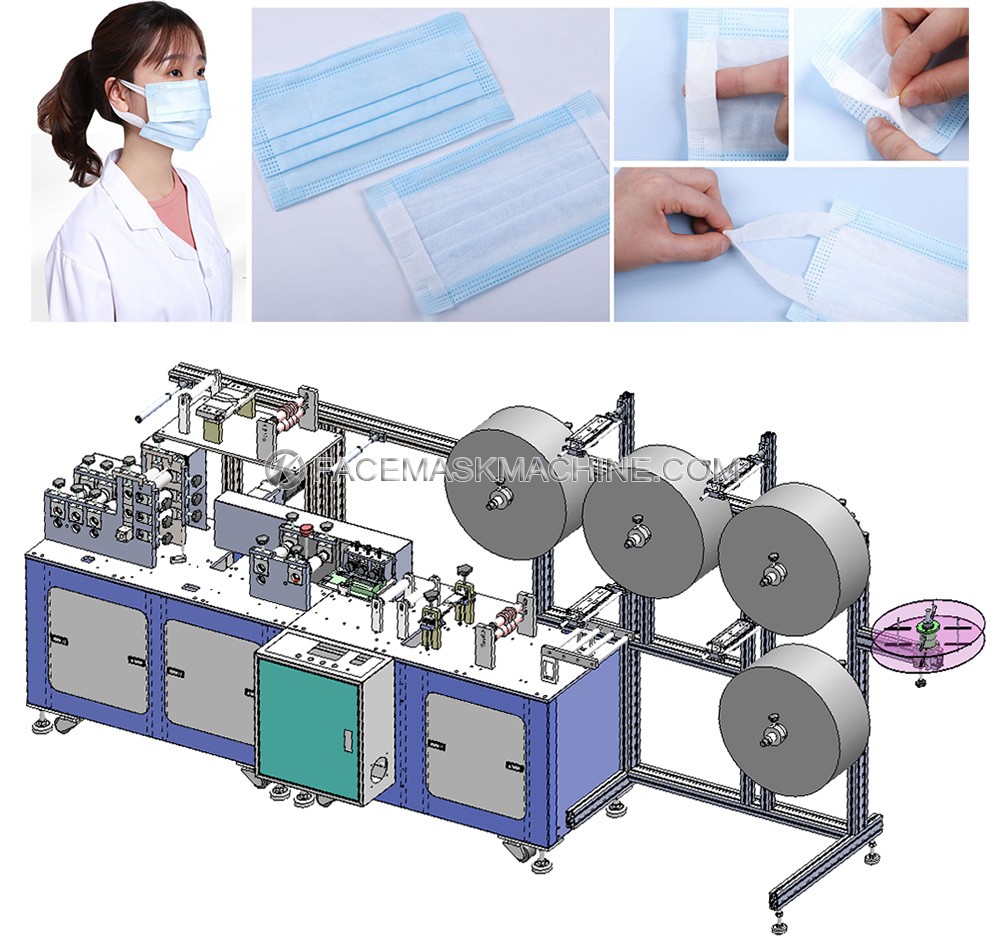 Capacity: 300~350pcs/min
Power Supply: 220V 50/60Hz
Power Rating: 10KW
Air Source: 0.7~0.8Mpa (200L/min)
Net. Weight: 1000Kg
Dimension: 4356mm(L)×1056mm(W)×2000mm(H)
Note: Conforms to the relevant CE directives on machine safety and electromagnetic compatibility.