Automatic face mask packing machine is suitable for the packaging of all kinds of regular objects, such as biscuits, ice cream, mitong, snow cakes, egg yolk pie, chocolate, bread, instant noodles, mooncakes, daily necessities, industrial parts, cartons or pallets.
For the packaging of disposable masks, we have two types of equipment to choose from, one for single-piece masks individually packaged, and the other for packing 10-piece masks together.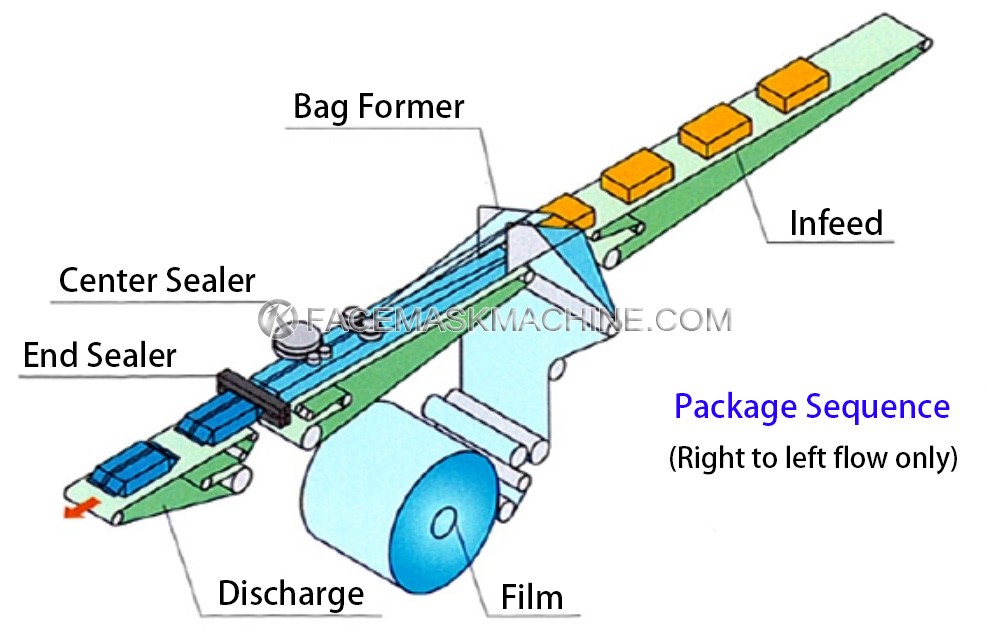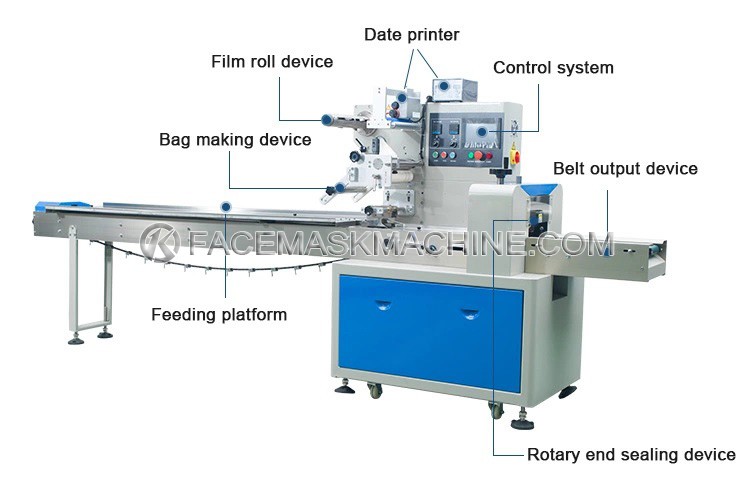 Dual inventers control, bag length can be set and cut in one step, saving time and bags.

Temperature independent PID control, more suitable for packaging different materials.

Self failure diagnosis, clear failure display; positioned stop function, without knife sticking and film wasting.

Using double encoder enables stable performance.

Strengthened blade holder makes compact sealing.

Optional air filling device achieves broad application.

Selected code system achieves credible Packaging.

Simple and automatic packaging achieves high speed and saving labor.

Optional material-cutting proof device, guarantee for using.

Multipurpose packaging, suitable for various packaging to similar type of product.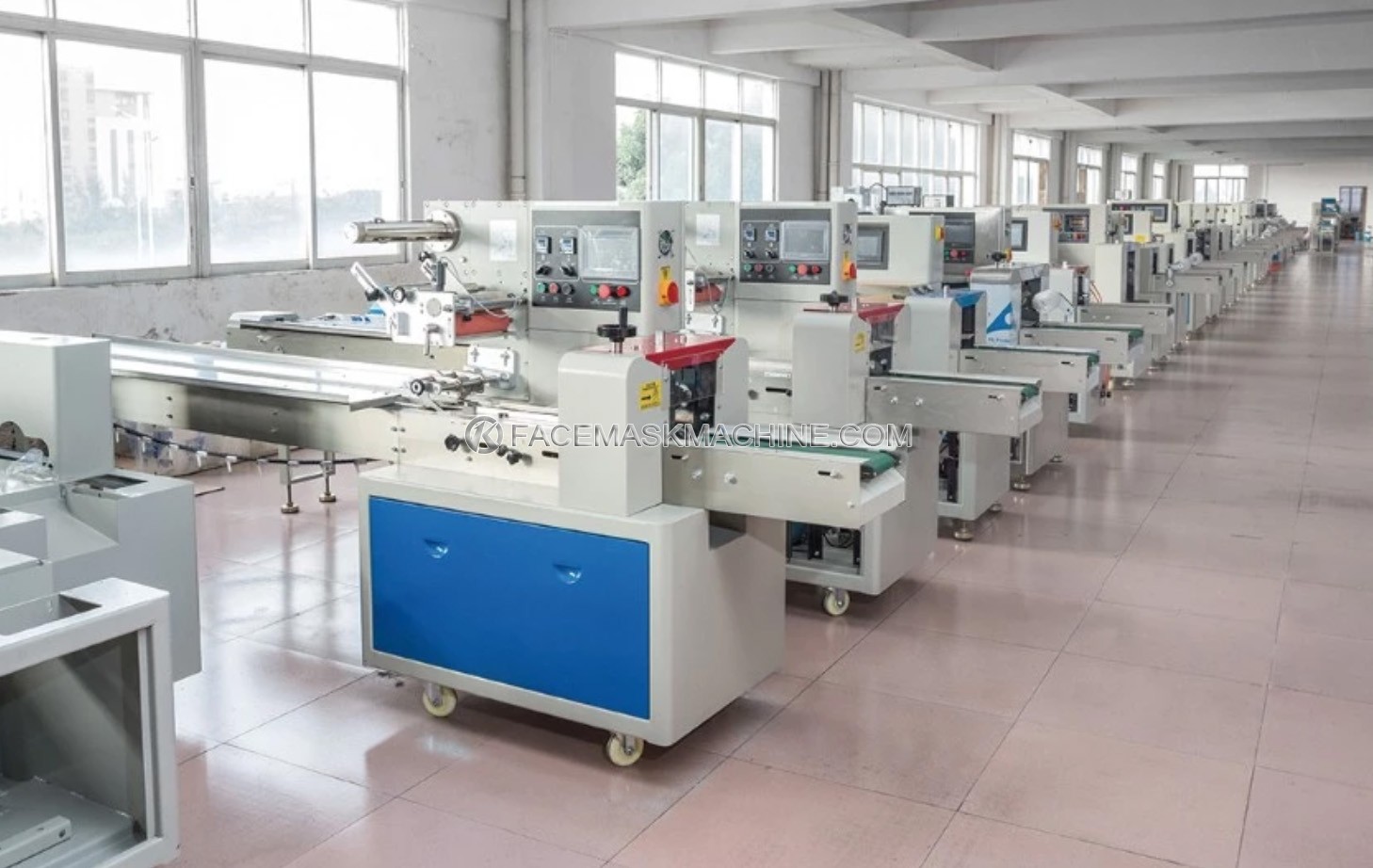 Packing Quantity: 1~10pcs/bag

Output Speed: 50~200bags/min
Max. Bag Width: 110mm
Max. Bag Length: 330mm
Max. Product Height: 55mm
Power Rating: 2.5KW
Power Supply: 220V 50/60Hz
Note: Conforms to the relevant CE directives on machine safety and electromagnetic compatibility.