The machine can be used to test air and objects.
Application: Mask, Food, tea food and beverage processing and packaging, food factories, cosmetics factories, dairy factories, breweries, beverage factories, bakeries and cold rooms.
The ultraviolet irradiation can test the mask, which may kill the microorganisms (such as E. coli and mold) or reduce the total number significantly.
The key to using these two physical methods to test mask is to choose the right conditions to minimize the damage to the original ingredients of the mask to achieve the purpose of the experiment.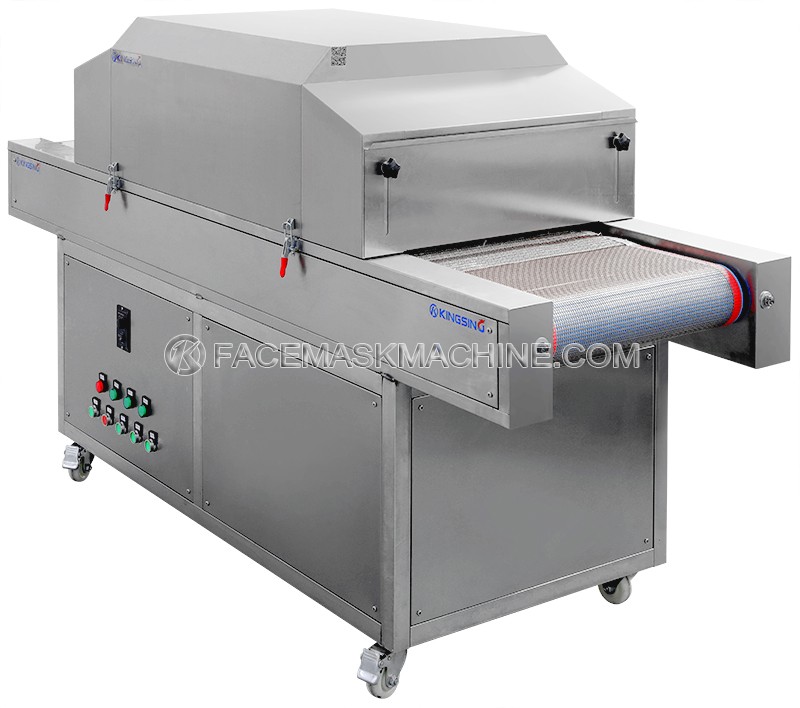 Capacity: About 100pcs/min

Motor Power: 40W
Mesh Belt Material: Teflon
Mesh Belt Speed: 0~10m/min(Speed can be adjusted)
Lamp Power: 20W×16
Lamp Length: 589.8mm
Lamp Output at One Meter: 75uw/cm²
UV Wavelength: 253.7nm
Power Supply: AC220V 50Hz/60Hz
Dimension(L×W×H): 2000×750×1180mm
Net. Weight: 105Kg