This is a fully automatic cap making machine which adopts ultrasonic technology. Primarily for the production of strip dust cap, shower cap, integration models, because strip cap with soft comfortable non-woven polypropylene, there does not irritate skin, low cost, easy to wear and storage, etc. It's widely used in medical, food, family, clean room, and electronics industries. The machine can produce a variety of sizes of the cap, such as 18-inch, 19-inch, 21-inch, 24-inch.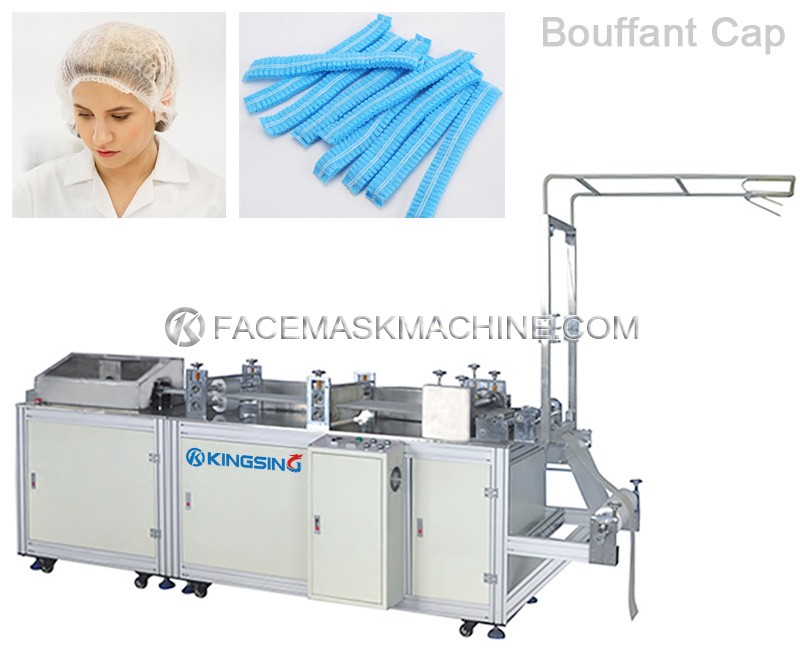 Capacity: 60~100pcs/min
Available Cap Size: 18", 19", 21", 24"
Power Rating: 4.5KW
Power Supply: 220V 50/60Hz
Net. Weight: 700kg
Dimension: 3500*100*1350mm